It's back! Norwex is giving you the opportunity to join their company as a consultant for free (just $9.99 shipping). The Try it, Share it kit is valued at $74.45 and does not have the typical $2000 sales quota in the first 90 days to earn the kit for free. Seriously, no strings attached.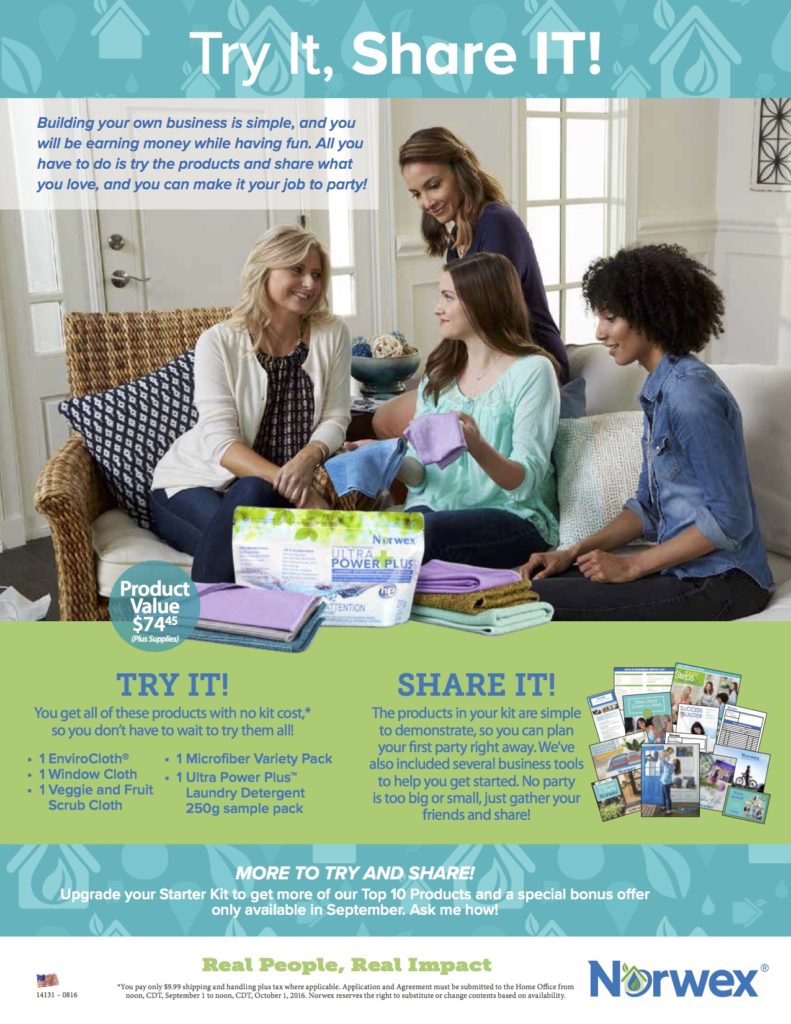 Selecting this kit will allow you to try the products, receive a 35% discount like any other consultant, and give you the opportunity to start an at home business if you choose.
Or, you always have the option of choose the standard kit with the superior mop, and additional product enhancements just for September. This is is free with a sale quota of $2000 in first 90 days (SOO doable, that's about 3-4 parties in 3 months!).
Check out the  September Kit Enhancement.
You have options. I am here to help you choose the best fit for you. I love supporting and helping people with their business however it fits into their lives. Contact me with your questions or if you know which kit is best for you, signup here.