I have this dog that my husband considers mine. His name is Silas and he is the breed of my choice…a lovely, fluffy, and large Bernese Mountain dog. I'm glad that we got him. Even when I notice all the scratches in the new hardwood floors or the muddy water drops on the walls from his wagging tail. I love how he greets me every morning with a lick and how he expects a walk in the woods everyday (I need some accountability when it comes to exercise!).
It's what I consider mud season here in Virginia. Growing up in Vermont, we actually had a separate 4th season dedicated for the mud. At the end of the day this Silas dog of mine is totally filthy!!
Last night my husband was on a business trip which doesn't happen too often but I like having Silas inside sleeping close by to be my watch dog. When I went to bring him in for the night, he looked like a swamp dog that had been prancing around in the mud all day long. Washing him in the tub is crazy, he's just too big. An easy and quick solution just had to be an option for this tired lady (that just finished putting the 5 kids to bed) so I tried taking a 5 gallon bucket of warm water and the pet wash mitt to see just how effective it would be. Three minutes later, he was clean and ready to slumber inside (although I had to admit that my socks and pajama pants were quite wet afterward!).
On warmer days this is how we tackle such jobs: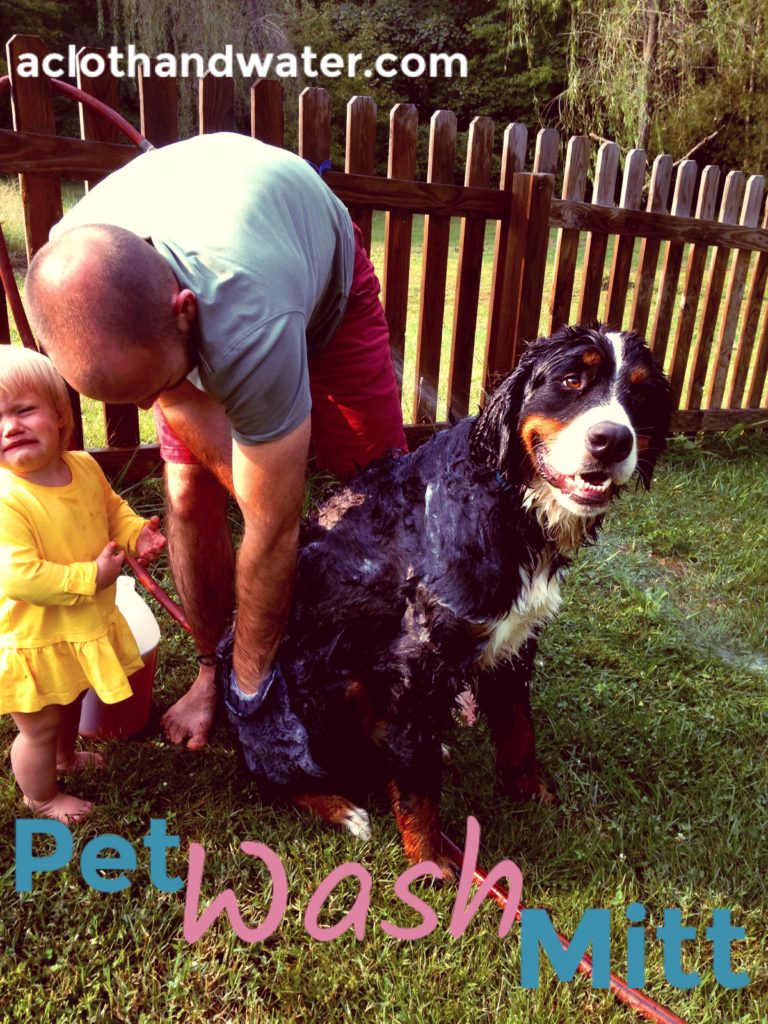 Pin It