Some people (sometimes I would think most people in our society but I want to stay real and as positive as possible here) think that it's irresponsible to have many children. I do understand the mindset behind this…"we are in an over population crisis! People are starving all over the world!…People use and wast so much energy in our country…There are landfills popping up everywhere.." and on and on it goes. I'm not saying these points are not valid, they certainly are! However I do not believe that the solution to these problems is making sure our communities have 1.5 children. I personally have seen landfills grow and even took a class in engineering school to learn how to design one to fill MORE garbage. I personally had a grandfather that said the meanest things about me wanting a large family. But here's the thing, there is power in patiently educating without shoving points down people's throats.
I do believe that we need to do better. Better in taking care of what has been given to us and being grateful for this earth that we live on. We need to show our kids that these are gifts given to us and to be good stewards of them. What will happen if I shove my believes into them without patiently teaching the HEART of the issue? They'll flee from it all.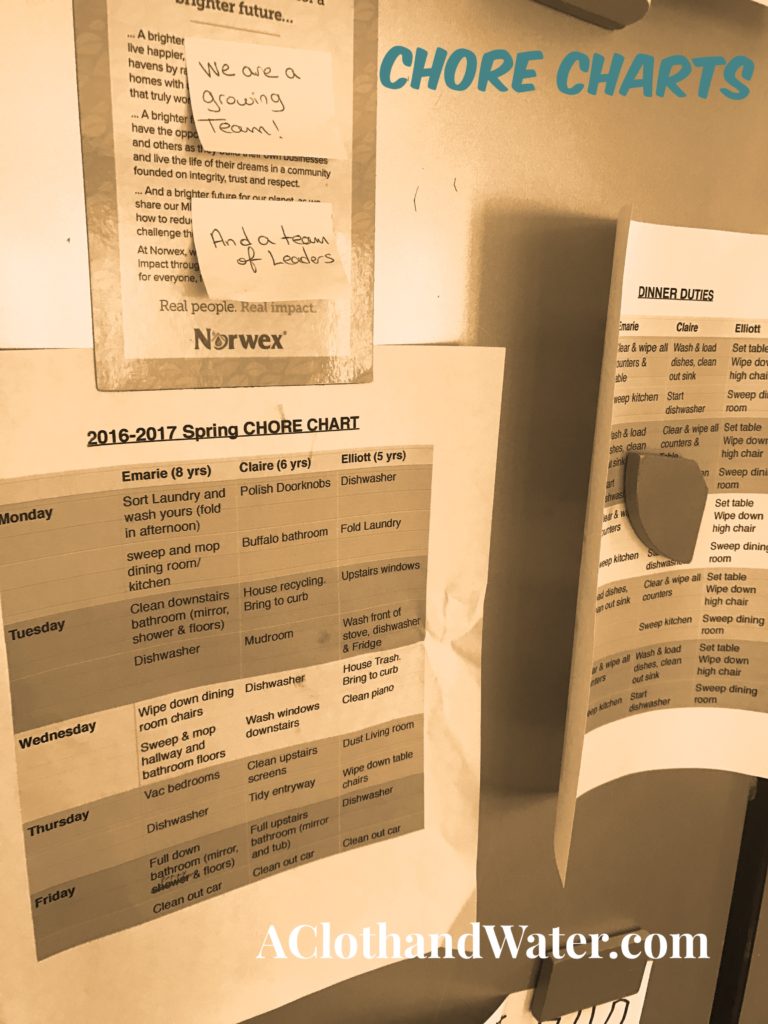 There are so many things that I am personally learning and I'm seeing how much grace I need in this as well. (Like when I'm just too lazy to rinse out the 12th yogurt container so that it can be recycled).
One thing I want to talk about today is instilling responsibility in my kids and teaching them that they need to take part in helping diligently and cheerfully. If I do everything for them, they will grow up believing that things should come to them on a silver platter. First they learn at home so that they can go out in society and apply it there.
Every morning my children are expected to do two chores laid out for them. We have a chore chart on the refrigerator that changes every season. I'm not saying that this is easy. Goodness there are many mornings that I want to run far far away from teaching this chore thing!
Along with these chores, my kids are learning about healthy living and how we keep our home safe from chemicals. They are able to do just about every task because we use Norwex and I don't need to worry about toxic junk getting on their hands or being consumed.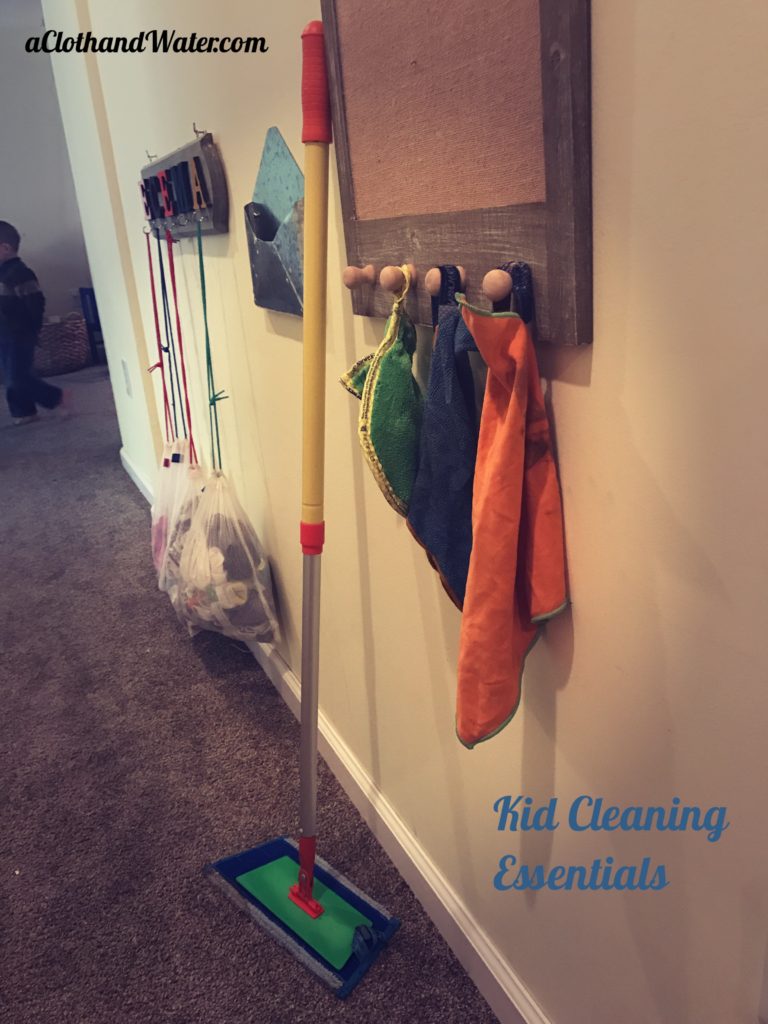 Using Norwex in my home has effected my kids in ways that I don't always realize. The other day I was trying to get some supplies together to do a craft with the kids. When I asked them if we had any paper towels, my 5 yr old responded by saying "what on earth is a paper towel??! It sounds like a towel made out of paper and that's weird". These simple things can have huge impacts for our world and communities. We can all take part in educating in some way!