In our previous post we talked about how important it is to instill lessons and values into our children as soon as possible while being careful not to legalistically shove our beliefs down their throats. Really we as parents and teachers need to lead by example.
This memory stays with me from years ago, before I married and had kids. I was traveling somewhere in an airport and I remember looking over at a small child eating candy while sitting next to his mom. Each candy wrapper was nonchalantly thrown onto the floor followed the child popping the treat into his mouth. The parent did nothing. She just sat there and then left the mess on the floor. I was floored! How was this kid supposed to know that the floor/ground is not a garbage can and WHY it's important not to litter if someone doesn't guide and teach him?
It's not hard to see people littering all over the place every time we leave our homes. And boy does it accumulate! We can slap fines on people for littering but I think real change comes from educating and motivating our children to help the problem.
We have woods behind our house with a walking trail that we like to utilize as much as possible. This week my oldest kid (8 years) insisted that she take several garbage bags with her on the walk to clean up the trail and this is what she came back with: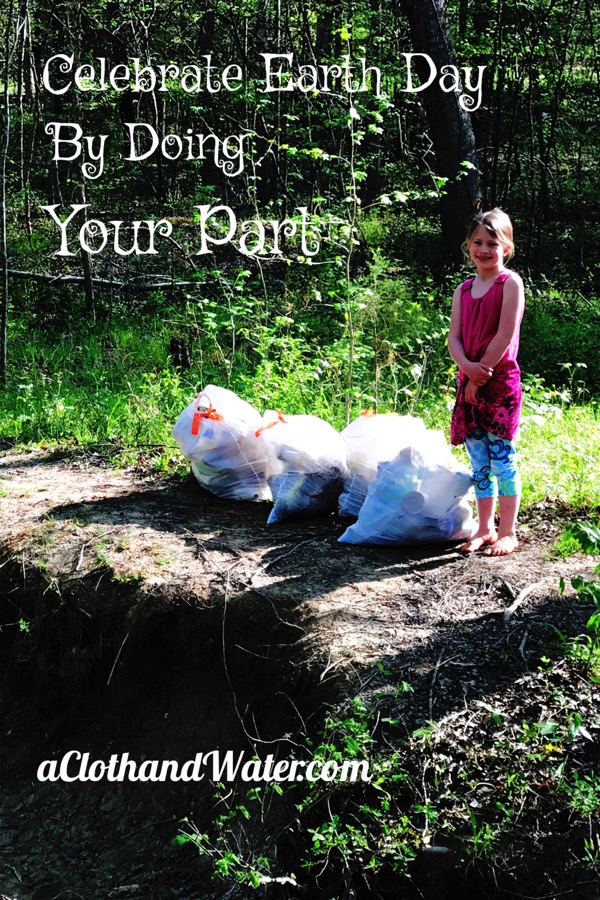 We all can take part in someway to cleanup our communities to make them better for the next generation. What's it going to be for you?