Back in March, my husband surprised me with 6 baby chicks. He set up a lovely place for them in our garage until they were ready for the great outdoors. We have a fenced in backyard along with some woods and a creek and we talked about trying to raise some hens in hopes that they would help with the Virginia ticks. Maybe they would even clean up some dog poop piles (crossing our fingers big time on that one) and having an egg or two would be a present from heaven. Anyway, the chicks grew up quickly, revealing their genders. Our yard would have 5 hens and 1 rooster! Perfect!
The kids named the chickens and learned the responsibility of taking care of some farmish animals. The rooster was blessed with the name "Gobbles". It was fun to hear him learn his "gobble crow" as he grew into an adult rooster. Life was good for our backyard chickens.
One evening I heard our doorbell ring and ring from the shower. I ignored it, thinking it was my boys playing with the doorbell.  When it didn't stop, I answered the door to find a sheriff standing there and a county animal control truck in the driveway. "Do you have chickens?"…"We got a complaint about a rooster"…"You can't have a rooster here…".  Goodness, he gave us TWO days to "take care" of our rooster problem.
After some hemming and hawing with my farmer-at-heart husband, we decided to teach our children to appreciate where our food comes from. I watched as Caleb chopped Gobble's head off and it was emotional. It wasn't easy but I'm so glad I experienced that. I appreciate where my food comes from more than I did before and I hope my children do as well.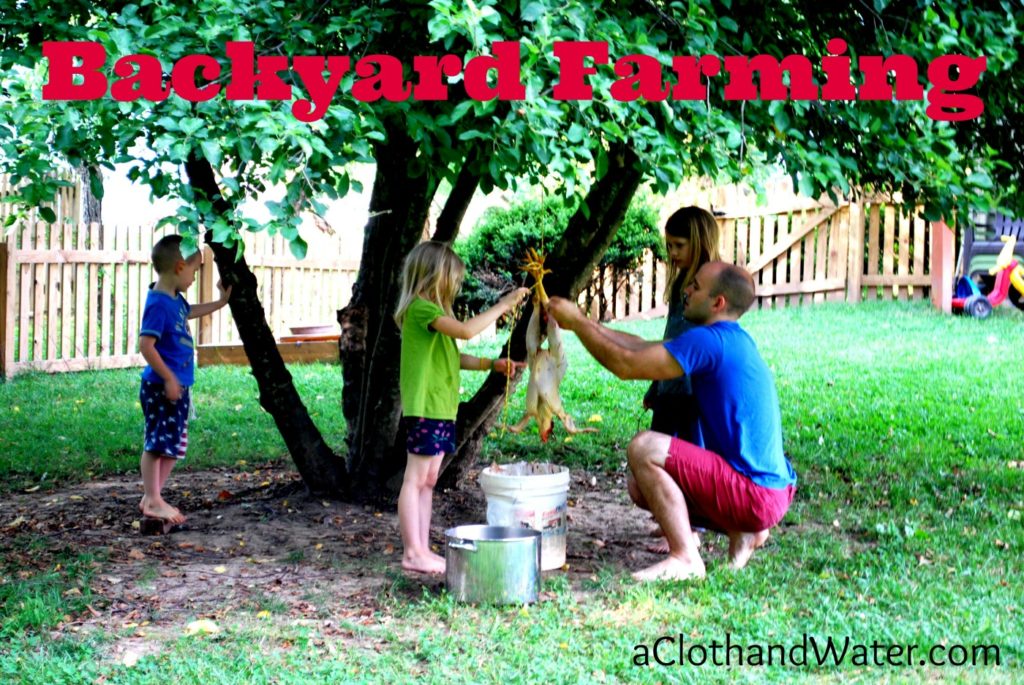 I think we should be intensional about teaching our kids these lessons. Our food doesn't magically show up on our plates. Someone somewhere sacrificed to fill our tummies and how beneficial it is to learn where our food is coming from!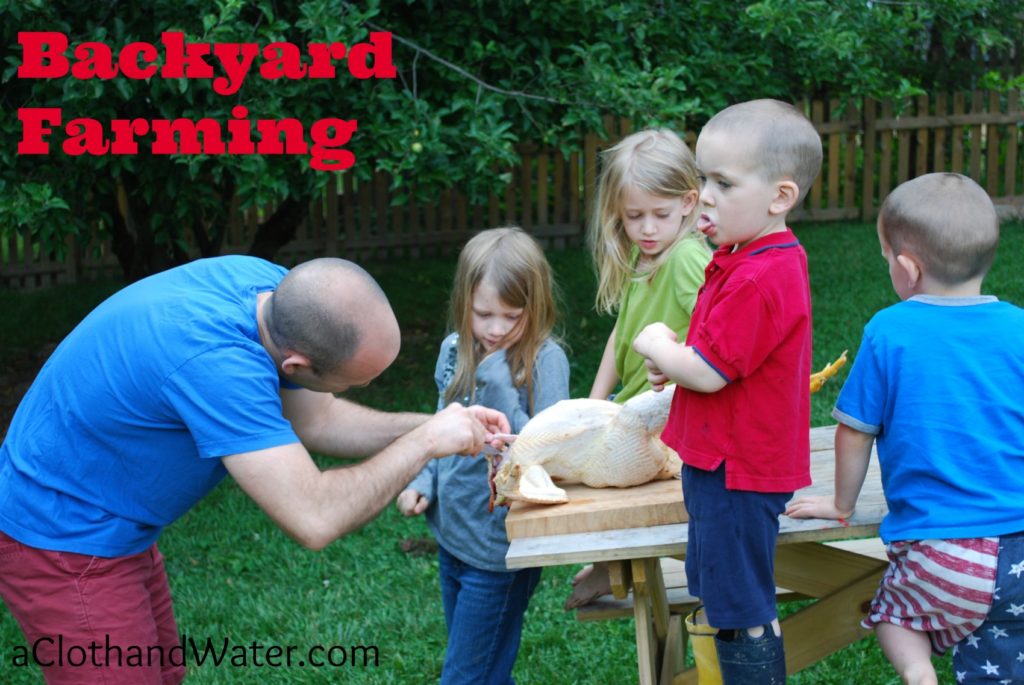 What are some ways that you are teaching your kids about food and where it comes from?
Pin It