I do believe it's time for a good review of Norwex's Enviro Cloth. I like to call this the "everything" cloth because this puppy should be used on almost every single surface of your home with JUST WATER! (no dishes for this guy though). Even think to use it on carpet stains and chocolate milk stains on your white couch (this was me at one point!). What makes the Enviro Cloth so great?
The size of the little fibers. Measuring at 1/200th the size of a human hair, the fibers will remove up to 99% of bacteria from surfaces with just water and NOT spread germs to other surfaces.
The Enviro cloth is PACKED full with 2,000 miles of fiber. That's longer than the distance from the Canadian border to the Gulf of Mexico! So the cloth is thick and durable.
The fibers are infused with micro silver. Silver prevents bacteria from multiplying (making babies) inside the cloth, self cleaning it between uses. So you simply use the cloth, rinse, hang and let the silver clean the cloth between uses.
Warrantee people. 2 whole years of it! That's a lot of use for one cloth!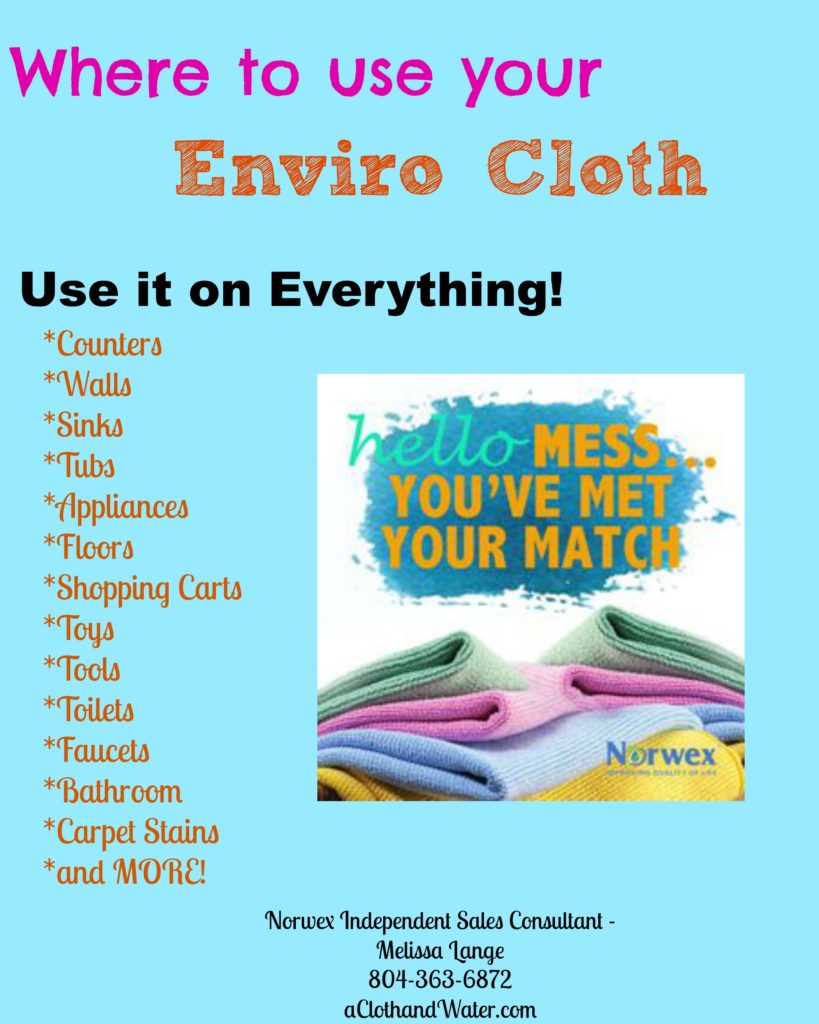 The Enviro cloth gets a solid 10 in my book. It's amazing what it has cleaned in my home for 5 small kids and a huge dog. Grease, dog messes, spit up, food smears, blood, chicken juice, bathroom grime and more. I haven't purchased paper towels (sorry, I take that back, I bought 2 rolls for them 2 years ago when we got our puppy) in 4+ years because of this cloth. I believe this product should be in every home!