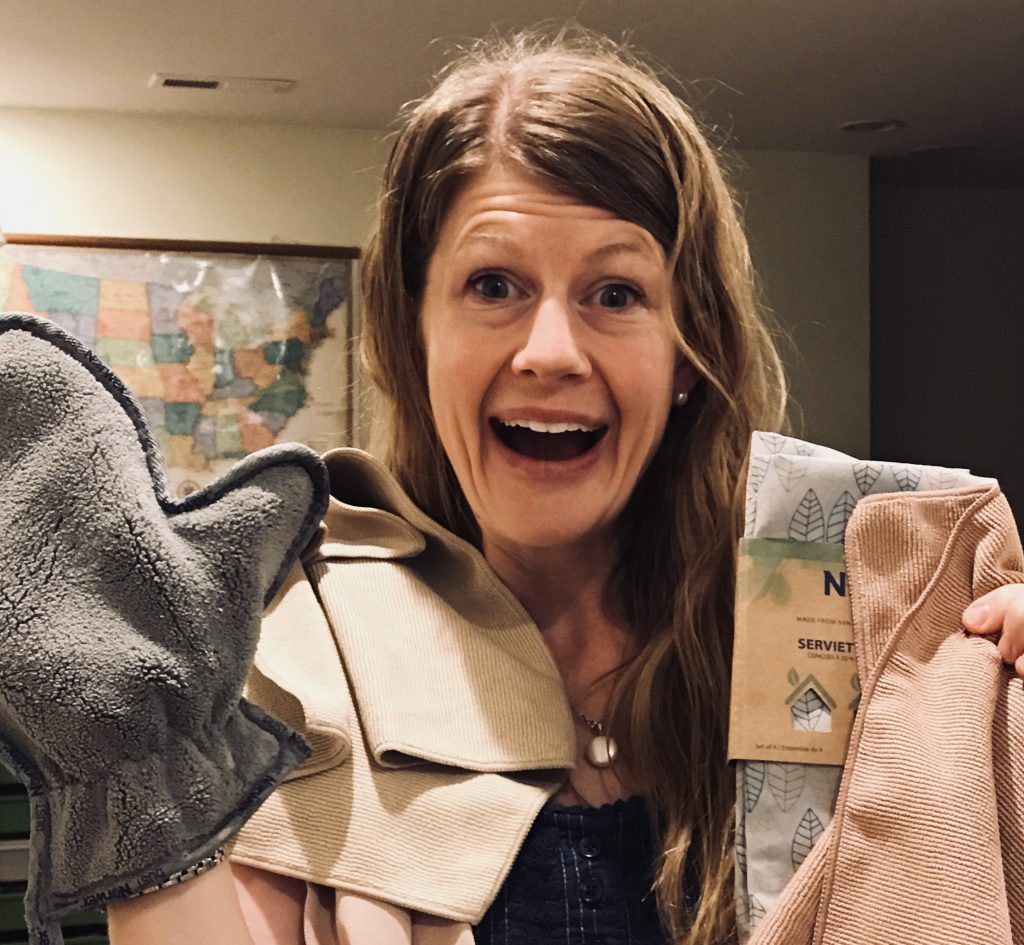 I am the wife of an adventurous, farmer-at-heart, best friend of a man and a Norwex Vice President leader. There are six children that call me "mom" and I'm blessed to homeschool them all while my man works as a "dirt" engineer in the highways and byways of Virginia.  I grew up in the fields of Vermont on an emu farm and went to school for water & waste water engineering where I met my husband. We fell in love while bombing the slopes of Vermont on skis (or snowboards) where he asked me to be his "forever". After our graduation from engineering school, I dove right into the engineering field, but corporate life soon ended when I made the decision to stay home with my first born. Time flew by and before I knew it, I had three little people in my care after four short years of marriage. 
While battling a health issue after my third baby was born, I stumbled upon a blog post that talked about special cloths that were embedded with silver and could pick up everything with just water. From my water treatment days, I knew the amazing antibacterial properties of silver and wanted to learn more! The whole party thing was not my forte but I decided to host a Norwex party so that I could see everything in person.  After trying two cloths, I soon realized I wanted everything from the catalog to use on little finger prints, dust buildup, and abundant messes galore in our home. The idea of direct sales scared me and I had NO idea what I was getting into but I knew this product worked and I believed that everyone should know about them.
When I decided to make Norwex into my very own business, I had no idea how blessed I would be as a result. I get to be apart of a huge mission to help people improve their health, while saving time and money. The paycheck has blessed my family immensely as we've had plenty of unexpected things come up, and I love that I can leave a financial legacy to my children while teaching them about business. Wow – and I love how flexible it all is! I party when my husband can be home with the kids and work from home while kids are napping or have "quiet" time. This business opportunity has:
Allowed us to pursue buying land for our family to hobby farm in the future.  
Has given my husband the flexibility to choose the job that HE wants.  
Has provided wiggle room in our monthly budget  
Built several amazing relationships (hostesses, customers, and teammates have become dear dear friends!)  
Has taught my children about business and clean living
…and so much more!

I can not spread the word about Norwex without help! Most people still have never heard about the possibility of cleaning their home with a Cloth and Water. Norwex has taught me to dream and to show others how to dream while training people to do what I do. I would love to help you start your own business and get the word out to your community!! 
Here are the the FAQs about this glorious opportunity!