We are already on round five with the potty training process! My husband came up with an idea to train our kids from kid #1 that has worked every.single.time. Every child is different mind you, but this lovely method has worked for all of them and it really isn't that complicated.
We start by going to the chocolate store in Richmond, VA (called "for the love of chocolate") and buying $30 worth of eye catching animal chocolates for the kid's #2 reward and some Jelly Belly beans for the kid's #1 reward. A little potty is set up in a good central location and the treats are dangled in a good place for all to see.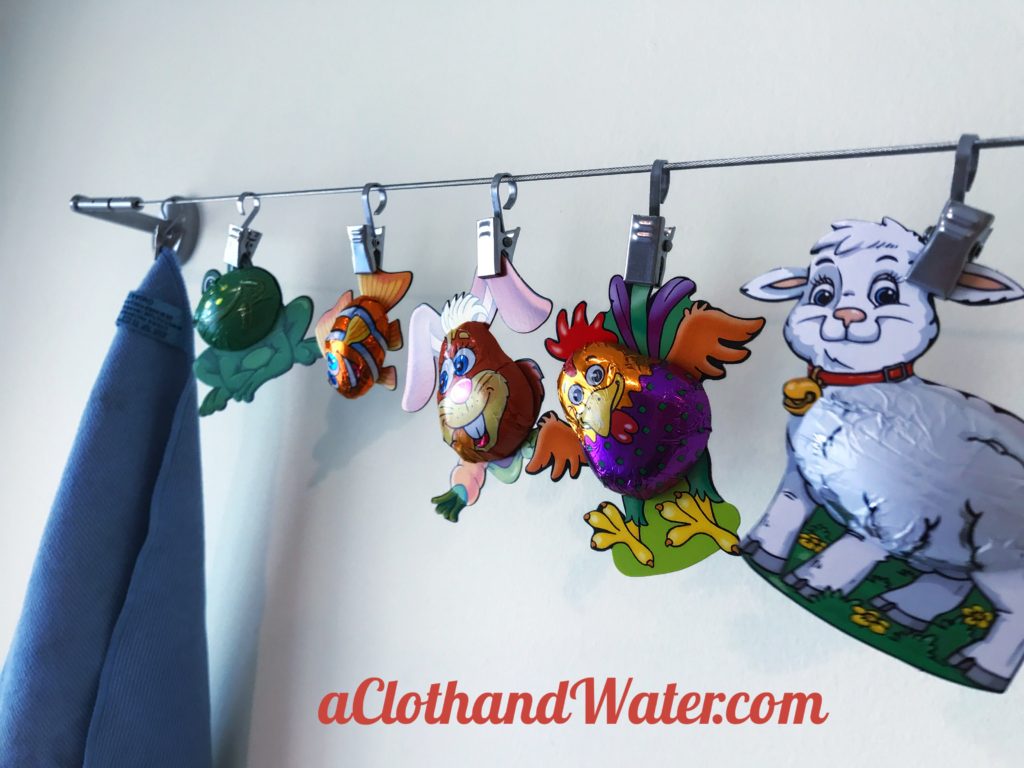 When ready to begin, the kid is encouraged to sit on their little potty to become comfortable with it. Then they will run around for the next few days without a diaper, pants or underwear. This is important because it gives the child the realization as to what is happening when they need to pee or poop. Of course there will be some accidents! That's why my Enviro Cloth is always handy! (it's nice to have one Enviro Cloth designated just for the nastiest messes).
When they pee, a jelly bean is given. When they poop, they get to pick out a fancy animal chocolate from the hanging display. See?! Simple! Wish us luck as we embark on round #5 this weekend!
Pin It